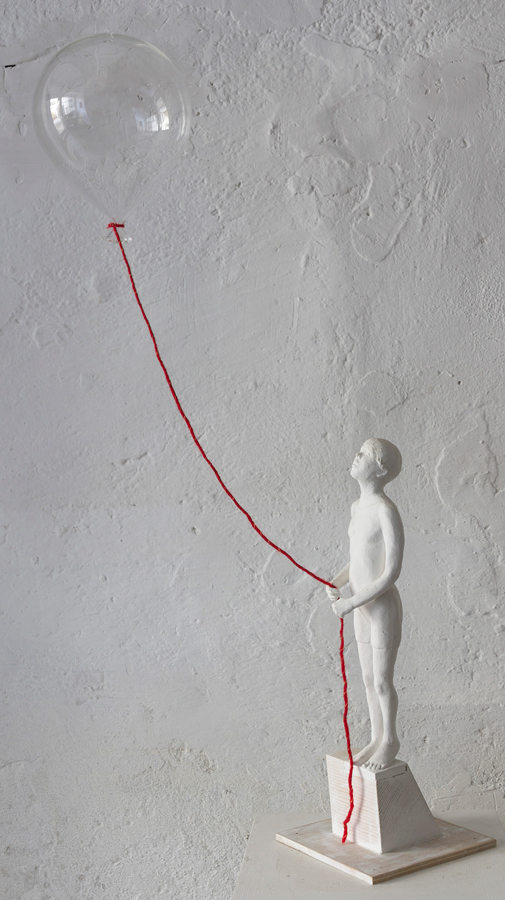 Jeanne Isabelle Corniere was born in Paris in 1974, lives and works in Florence.
She is of French-Italian origin. From her childhood, she was in contact with the world of art and music (her father is the composer Yves Cornière). As part of her artistic research, she uses sculpture, drawing and painting in particular, exploring the themes of time, memory and childhood. After her university studies, she exhibited her work in personal and group exhibitions in Italy and abroad.
The sculpture in the work of Isabelle Cornière is a serious exercise in investigation into human nature, the subjects chosen are the images of an attitude, of a position towards life. It's about memories and encounters.
Childhood is studied with elegance and depth of thought as a place not only of growth, but of truth.
The theme of memory and the biographical dimension are expressed in this work through an aesthetic of synthesis dominated by the timelessness of white plaster, interrupted only by small colored elements, or glass and paper objects. These elements which stand out against the candor of the material provide an anchor point in the here and now from which reverie originates and towards which it returns.
Around the sculpture, the artist uses other media to continue his research. In particular, photography, used as note-taking and painting, as a meditation technique. The watercolors, in fact, are made using the Zen sumi-e technique with Japanese calligraphy brushes. Gestural painting that involves the whole body and requires the serial repetition of chosen subjects. In this sense, it is a meditative practice more than a pictorial technique, which aims to achieve a perfection that goes beyond judging one's own work.
The formal results of this exercise are evident in the lightness that she is able to find in the gesture of her sculptures, as well as, at the same time, in the depth of their presence.
Silvia Petronici